Hi there, happy Friday to you all.
This weeks favourites to share with you - plant pots with character!
I love how the plant turns into hair. It can be really tacky if not executed well, I have come across some very tacky and ugly plant pots with faces, but the ones below are cute as well as stylish in my opinion. (Once again the links to each photo are at the bottom of the post so you can click through to find out more).
We are off to Tauranga for the weekend for a 40th which will kind of be like a college reunion, lots of people we haven't seen for 20 years, so should be interesting! The kids are having a sleepover with Granma so they are super excited.
Happy weekending everyone.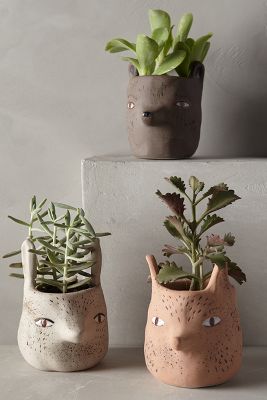 1
/
2
/
3
/
4
/
5
/
6
/
7
/
8
/
9